New details on Vt. Air National Guard's F-35 timeline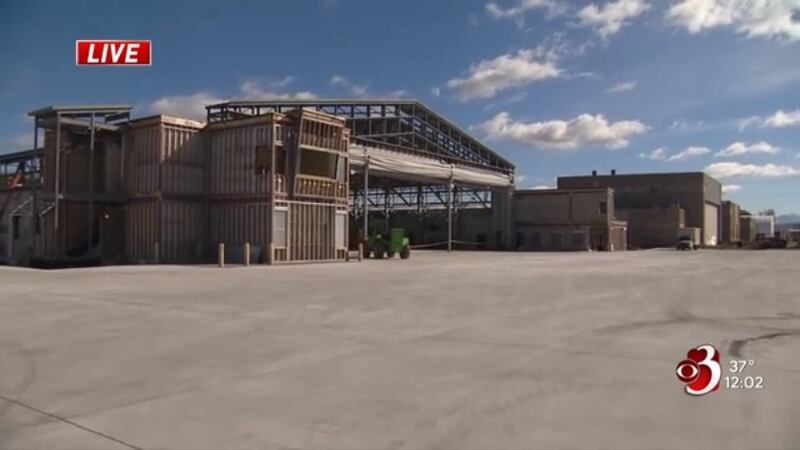 Published: Oct. 26, 2018 at 12:13 PM EDT
Parts of the Vermont Air Guard base in South Burlington are nearly unrecognizable on the inside and out, buildings gutted and in the process of being revamped.
"This is an exciting period for us," said Col. David Smith, the commander of the 158th Fighter Wing.
WCAX News learned key parts of the $100 million construction are coming together in the next year:
-The airfield will be finished in December; it's currently 90 percent complete.
-The main maintenance hangar will be finished in May; right now it's 30 percent complete.
-The ops building renovations are on track for February; they're currently two-thirds done.
-The F-35 flight simulators are also expected for February; that's two months early.
The Vermont Air National Guard will get four F-35 simulators in preparation for the arrival of the F-35s. We got a look at one Friday and it is one of the last times we will be allowed in. The Guard says once it's classified, there will be no cameras allowed.
The simulators are to help train the 25 pilots the Vermont Guard expects to have trained on the fighter jet. The 158th Fighter Wing is getting 20 planes-- 18 active and two backups. We also learned four Guard pilots are already flying the fighter jet at other locations.
"In my discussions with them, they love the airplane," Smith said. "It's flying well, it's extremely capable and they love working on it."
Community concerns linger over noise and the safety of the plane, resurfacing after a recent crash in South Carolina that temporarily grounded the entire F-35 fleet. More than 80 percent of those planes have since been returned to duty. Guard officials say that has not affected the timeline for the plane to come here and they dismissed a Government Accountability Office Report that highlighted deficiencies in the plane.
"Those deficiencies are-- at least not from a flying safety perspective-- critical," said Lt. Col. Nate Graber, the Vermont Air National Guard F-35 PIO director.
It will be 11 months before the F-35 lands here. But the public will not see the plane until then. The Guard says plans to bring one beforehand were scrapped because of logistics.
We also asked what would happen to the current fleet of F-16s once the F-35s start arriving. The Guard says the F-16s will be rotated to other Guard bases to replace other planes at those. The transition to the F-35 is expected to take several months after the first planes arrive.