New lease on life for old Rutland housing project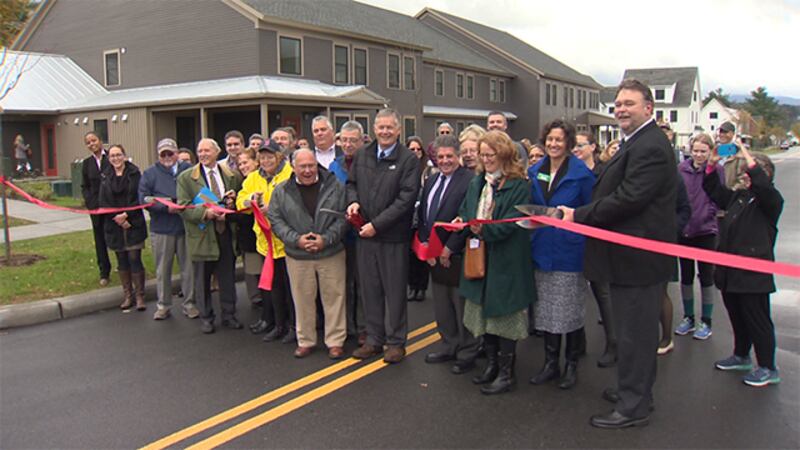 Published: Oct. 29, 2018 at 5:23 PM EDT
With a quick snip of the scissors, the future looks brighter for what used to be a rundown section of Rutland.
"It was tough," tenant Jessica LeBlanc said. "People avoided even the roads around it because they thought it was dangerous. And it was violent."
The old Forest Park Public Housing project has been transformed into what you see today. A community center and community garden are just a few of the improvements along with dozens of brand new affordable housing units.
Leblanc moved in a couple years ago.
"I don't feel in danger here," she said. "If it was Forest Park, I wouldn't even come here."
This Hickory Street neighborhood, which includes a new road, is 16 years in the making. The first redevelopment study was done here in 2002. Construction began in 2007.
"I think we are in a renaissance," Rutland City Mayor David Allaire said. "We are really turning things around."
Allaire says the development gives residents a new sense of optimism, not just for those who live here but those outside this neighborhood, as well.
"You know, important projects in one section of the town makes the whole community feel much better," Allaire said.
"This is part of an overall movement around the nation in terms of redeveloping obsolete public housing," said Kevin Loso of the Rutland Housing Authority.
The $22 million project was spearheaded by the Rutland Housing Authority in partnership with Housing Vermont. Officials say it's the first HUD mixed-finance project in the state.
"Multiple banks invested in the tax credits. We had the Vermont Housing Conservation Board, we have the Vermont Housing Finance Agency, the Vermont Community Development Program," Loso said.
And officials say the success, which could be replicated in other regions, is in the eye of the beholder.
"It actually put a different perspective of this land in general, these properties, because it offered hope to people," LeBlanc said.
The development is not just for low-income people, though some of the units are heavily subsidized. Anyone interested is asked to contact the Rutland Housing Authority, but currently, there are no available units.