No World War II veterans on North Country Honor Flight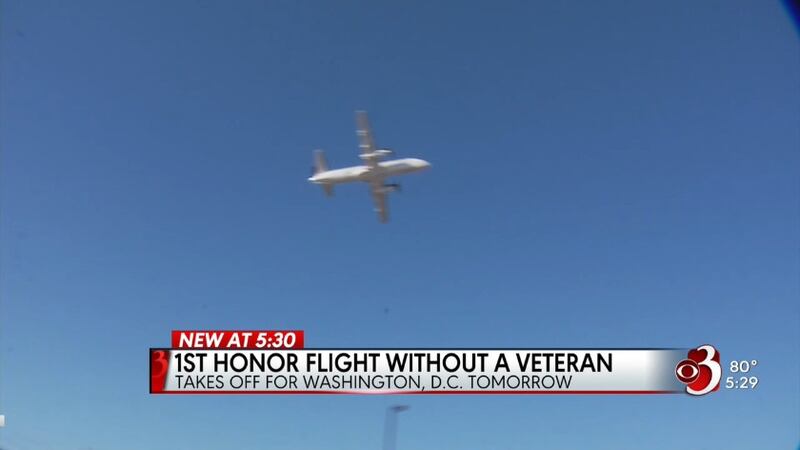 Published: Aug. 31, 2018 at 5:04 PM EDT
"Fifty-five million people died and we went on our merry way as though World War II never happened," said Tony Gagliardi, a World War II veteran.
Nearly 60 years later, in 2004, the government built the World War II memorial in Washington, D.C.
"At that time, the average age of a World War II vet was 85 years old, so they weren't afforded to go see the memorial that was built in their honor in the prime of their life," said Barrie Finnegan of North Country Honor Flight.
With the effort to make sure every World War II veteran could see the monument in their lifetime, the honor flight took off.
"We want those veterans to know they aren't forgotten," Finnegan said.
"I don't even think we looked for honor at that time," Gagliardi said.
Gagliardi served in the Navy during World War II and the Korean War
"About six years of service," he said.
He thinks every veteran should see the monuments. He has gone three separate times.
"I think that they should see the monument, I think they should see what the government has finally dedicated to the World War II veterans," Gagliardi said.
In the six years the North Country has been holding the honor flight, there has never been a flight without a World War II veteran.
"It's kind of a sad part of the day; this is the first flight that we are sending that doesn't have a World War II veteran on board," Finnegan said.
They're unsure if the count is down because veterans are unaware of the flight.
"That's a huge part of our issues right now, we know there is World War II veterans out there, and every time you see an obituary of a World War II veteran that passes away, it just breaks your heart that we didn't know them and they didn't know to contact us to get them on this day that they've had coming for 75 years," Finnegan said.