Number of doctors prescribing opiates in Vt., NH greatly reduced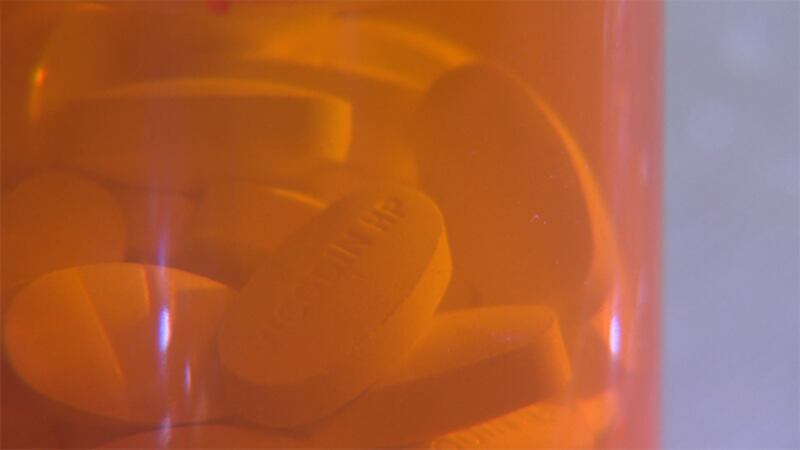 Published: Jul. 18, 2018 at 5:58 PM EDT
Thousands of people continue to die every year from opioid abuse in the United States, more than 40,000 in 2016 alone. But a new report shows there may finally be real progress in slowing the epidemic, especially here in Vermont.
The report from the Blue Cross Blue Shield Association focuses on opioid prescriptions and abuse among its members throughout the country. It found that Vermont ranks fourth with New Hampshire among states with the greatest reduction in opioid prescriptions rates, at a 41 percent decrease between 2013 and 2017. That's compared to a 29 percent decline nationwide.
Health professionals told WCAX News this is all part of a trend as Vermont turns the corner on the opioid crisis.
Opioid abuse remains a major problem in the U.S., but there might be some hope, especially for the Green Mountain State.
"I am really proud of Vermont. Vermont is in the forefront in a lot of areas," said Jackie Corbally, the opioid policy manager for the city of Burlington.
Corbally says Vermont continues to be innovative when it comes to handling opioid abuse.
"We're looking at alternative therapies and we're really paying attention to how is it that we need to support and work with those who find themselves in the throes of an addiction," Corbally said.
Now, a new report from Blue Cross Blue Shield shows Vermont physicians are prescribing fewer opioids as the Centers for Disease Control and Prevention released new guidelines, as did the state of Vermont, which assigned a specific dosage based on how severe the pain is.
"The opiate crisis has multiple parts, but the first part is to do safe, reasonable prescribing to help no new people become addicted to opiates from prescriptions," said Dr. Stephen Leffler, the chief population health and quality officer for the hospital network.
Leffler says in the last two years, the UVM Medical Center has cut in half the number of providers who are prescribing more than 50 opiates to any patient.
"We do know that people who take opiates for any reason, even more than just a brief period of time, some people become addicted. So I think that there's good evidence that controlling the amount that we're initially prescribing is a good way to decrease the number of people who become addicted to opiates," Leffler said.
But Leffler says the reduction in prescription rates doesn't mean people still won't get the medicine they need.
"The fact that we're prescribing less opiates overall doesn't mean people don't get some needed pain medication if they have a surgery that's painful," he said. "What we're trying to do is prescribe a more reasonable amount so they get the exact right number of pills."
Leffler says there is no evidence that shows if people are prescribed less opioids, they will turn to other drugs. But with more than 240,000 BCBS members struggling with opioid abuse disorder nationwide, there is still a long way to go.