Sheldon man killed in officer-involved shooting on I-89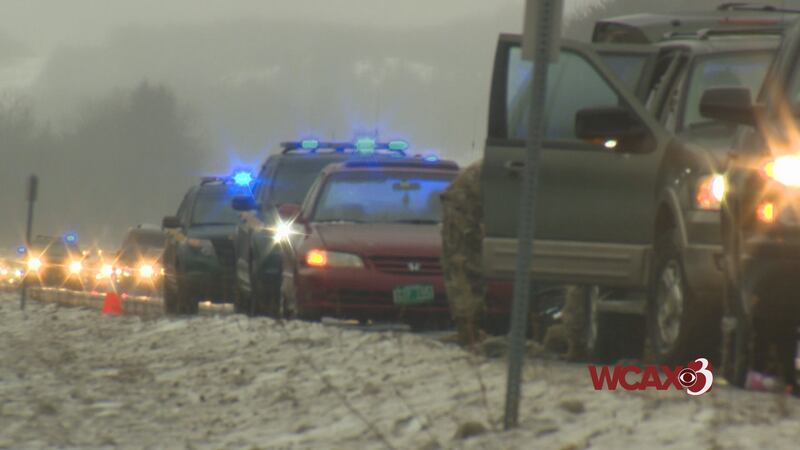 Published: Feb. 11, 2018 at 7:17 PM EST
One person is dead after an officer-involved shooting on Interstate 89 in Bolton Sunday.
The victim has been identified as Benjamin Gregware, 42, of Sheldon.
Traffic began backing up in the southbound lanes between exits 11 and 10 Sunday afternoon. Multiple state police personnel were focused on a red sedan pulled over on the side of the highway.
That section of the highway was closed, but it is back open as of Monday morning.
According to a press release, a Vermont State Police trooper and an officer with the Richmond Police Department shot Gregware following a traffic stop.
Police say he was taken to the hospital where he was pronounced dead.
Preliminary investigation revealed Gregware was armed with a handgun at the time of the shooting.
The autopsy will be conducted at the Office of the Chief Medical Examiner.
Both officers involved have been placed on administrative leave. The identities of the involved officers will be released Monday.
Police on the interstate declined to offer any additional details about what took place. The Vermont State Police Major Crime Unit and Crime Scene Search Team were called to investigate.
A press conference is scheduled for 11:00 a.m. Monday at the Vermont State Police Williston barracks.
Anyone who may have witnessed this incident or who has information is asked to contact the Major Crime Unit at (802)878-7111.