Plattsburgh Town prepares $18M in water upgrades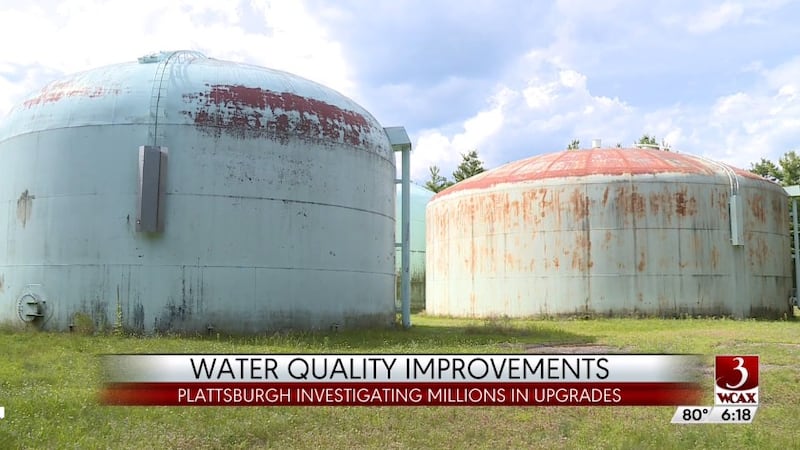 Published: Aug. 14, 2017 at 6:28 PM EDT
The Town of Plattsburgh is undergoing a multi-million dollar project to improve water quality.
Massive tanks provide millions of gallons of water to residents in Plattsburgh, Beekmantown and Schuyler Falls, but officials say many of the Plattsburgh Town water facilities are in need of serious upgrades.
"We're currently working on the tank that's over at Clinton Community College, and of course the tanks behind us will all be treated and spiffed up. That's critical to the ongoing maintenance of these tanks, because they protect the source of life -- our water source," said Plattsburgh Town Supervisor Michael Cashman, D-Plattsburgh.
The community has started a more than $18 million capital improvement projects to restore the town's water and sewer infrastructure. Cashman says they've already experienced one critical failure at a substation that was outdated. "We're actively working on getting that station up and running again, but bringing it into the 21st century, making sure that it's safer for our team and the waste water department to go inside and do the mechanical fixes," he said.
The town recently partnered with Senator Gillibrand and Congresswoman Stefanik to earn a $500,000 grant to help offset costs for developing new wells. "Overall we have approximately 20 projects that are part of the system. We are anticipating it being a total of about a three year process -- ongoing, prioritizing, and leveraging resources of funds that we can get from grants," Cashman said.
Cashman says the town will cover the costs through reserve funds, grants, and potentially bonds. It's possible the sales tax could see an increase over time depending on how much money is needed.