Plattsburgh businesses worry about parking lot redevelopment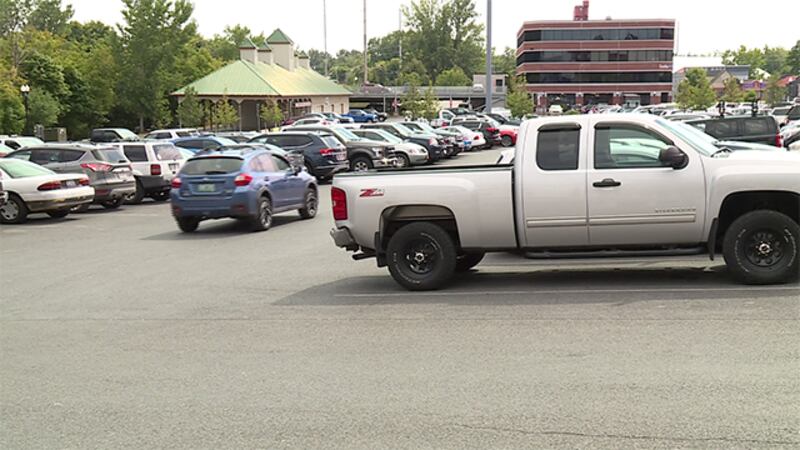 Published: Nov. 1, 2018 at 2:21 PM EDT
A new petition is circulating in downtown Plattsburgh to try to stop a development plan in its tracks. The development is paid for with a $10 million Downtown Revitalization Initiative grant from the state. Our Kelly O'Brien spoke with the group behind the petition.
"People don't like it when things change but you can't have things change unless things change," said Mayor Colin Read, D-Plattsburgh.
The Durkee Street Lot is home to nearly 300 parking spaces. As of now, we don't know what will be built on top of the lot but we do know the lot is going.
"One of the plans that was approved by the state was to develop Durkee Street," Read said.
The Downtown Revitalization Initiative is touted as a community-based program but many in Plattsburgh don't see it that way.
"Our main argument against it is that there has been little to no proof of community support," said Danielle Erb of Strong Towns Plattsburgh.
So opponents created Strong Towns Plattsburgh.
"We have asked multiple times, we have FOIA'd the city and the state for any data or statistics that show there is community support and we have not yet received any," Erb said.
So they started a petition. It's circulating downtown. So far, more than 50 businesses have signed, saying they want the lot to stay.
"There's lots of concerns and if we can't get answers from the city leadership, we will be going to the governor to ask why this is happening here," Erb said.
Businesses are concerned about where customers will park but Mayor Read assures them new parking will be in place before anything is done to the Durkee Lot.
"We are going to have to relocate parking but we figured out where to relocate it and create as many spaces, even closer to the businesses that will draw upon it," Read said.
Strong Towns Plattsburgh will present the petition to the Council Thursday, Nov. 1. They invite any members of the public or businesses to come voice their concerns, as well.