Burlington man charged with motel machete attack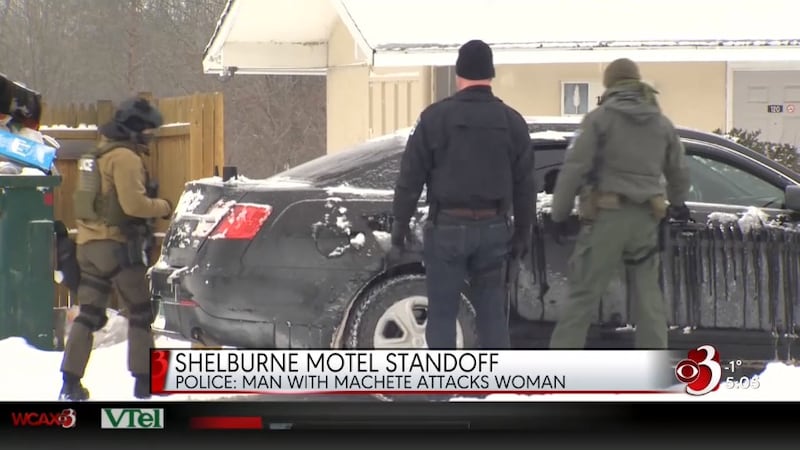 Published: Jan. 5, 2018 at 3:57 PM EST
A Burlington man faces attempted murder charges after allegedly attacking a woman with a machete.
"It's pretty scary yes," said Carl Mcmahon.
Mcmahon is staying at Harbor Place in Shelburne. Harbor Place provides temporary emergency housing with services, run by the Champlain Housing Trust. Early Friday, police responded to calls of a man with a knife smashing out car windows.
"On arrival we found that this person who was reported to have a knife, had actually attacked an elderly female," said Corporal Jon Marcoux of Shelburne Police.
That female, was a 73-year-old Meals on Wheels volunteer who was dropping off meals on the regular route. It is unclear what provoked the attack, but police say 32-year-old Abukar Ibrahim was the one with a machete. He attacked the woman who sustained multiple injuries. She was sent to the hospital, and later released.
"He barricaded himself in the room. After two and a half hours, he came out on his own," said Marcoux.
Corporal Marcoux says the Shelburne Police Department gets a fair number of calls, responding to Harbor Place.
"I think anytime you put a lot of people in a place, not necessarily Harbor Place, but any place, the more contact people have with others, especially under trying circumstances, I think generates more calls," he said.
Just a couple of steps away from Harbor Place is the Natural Mattress Company. The owner says he sees police activity often, but says it hasn't negatively affected his business.
"I don't think most of my customers probably know that this is going on behind there, so I don't really think it effects business, or that people are avoiding my store because it's there," said Michael Hassenberg; owner of the Natural Mattress Company.
When it comes to their safety, the reaction was mixed amongst the people we spoke with at the temporary housing facility.
"I've actually never felt safer, because this place has cameras all around the entire hotel and you could have someone knocking at your door and the office is calling you before you can even get to the door to answer it," said Carol Van Wormer.
"I feel not safe," said Mcmahon.
Ibrahim is scheduled to be arraigned on Monday, on the charge of attempted murder. He is being held at the Chittenden Regional Correctional Facility.