Police warn of fentanyl-laced marijuana, cocaine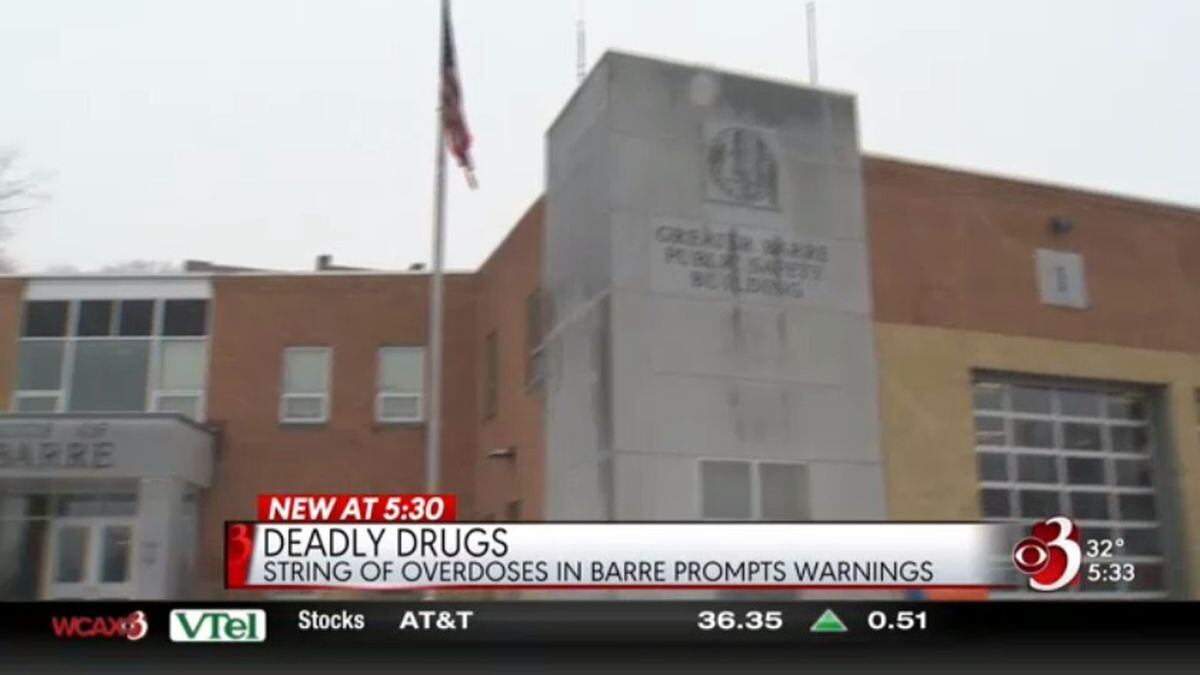 Published: Mar. 2, 2018 at 4:32 PM EST
More people died last year in Vermont from drug overdoses. The health department says in 2017 there were 104 deadly drug overdoses; 93 of them involved a prescription opioid. That's 10 more than in 2016. And the health department says last year, 68 of the fatalities involved fentanyl-- up from 51 in 2016.
And now, there's a warning about deadly drugs in Barre. The city has had seven overdoses in the last week, one of them deadly. Police are now warning those who might use drugs to use caution. But they're not sure yet what people should look out for.
"In the past, we've put out warnings, "There are illegal drugs around, people are ODing from them, this is what to look for packaging." This time, we didn't have any packaging. All we have is plain glassine envelopes," Barre Police Chief Tim Bombardier said.
Bombardier also says they don't know where the drugs are coming from.
"Probably if we had one particular place, I wouldn't have put out a warning," the chief said.
The real warning comes to anyone using any type of drugs because you might not be getting what you think.
"The change recently has been that fentanyl is showing up more often in cocaine and also we've seen it in THC, as well, which is unique for this region," said Deborah Hopkins, the operations director for Vermont Substance Abuse Services.
Vermont health experts say some drug dealers are now lacing marijuana with fentanyl. Hopkins says people who smoke fentanyl by accident with their weed should expect a much stronger high.
"With the hope and expectation that people like it and think it's just strong THC and go back and get more. And what happens is that creates a dependency on the fentanyl," Hopkins said.
Hopkins says this is a tactic used by high-end drug dealers to get drug users hooked, especially users who did not want to use stronger drugs. But if you need help, there's Program Safe Catch which works with the police department.
"Officers can actually get folks into treatment based on a phone call to us. We have an expedited system for them and we will get them through the door and do an assessment with them really quickly," Hopkins explained.
She says not everyone wants treatment but those who choose it can access it very quickly. And she warns that if you are buying drugs, know that you may be getting more than you bargained for.