Prosecutor: Troopers justified in fatal shooting of Poultney man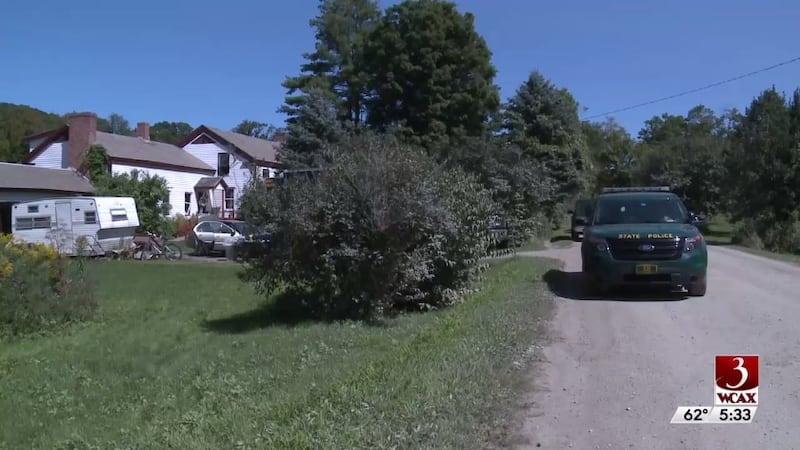 Published: Dec. 5, 2017 at 11:26 AM EST
The Rutland County state's attorney has ruled Vermont State troopers were justified in fatally shooting a standoff suspect this past fall.
In a ruling announced Tuesday morning, Rutland County State's Attorney Rose Kennedy said five Vermont State Police troopers legally shot and killed a suspect who held them at bay in September. "The killing of Michael Battles was justifiable under the law," Kennedy said.
The 32-year-old Battles was known to police for prior criminal convictions. Authorities say the early morning standoff happened at his home in Poultney after he allegedly assaulted his fiance. "Mr. Battles is heard stating something to the effect of: 'You guys will have a good one, I have plenty of (expletive) arsenal, and something about a .357.'" Kennedy said.
The standoff continued for hours and a tactical team was called in. In their reports, Kennedy says the troopers who eventually opened fire did so when Battles pointed a silver revolver at them from a second floor window. It was later determined to be a BB gun. "The troopers who shot, clearly articulated a concern that either their own lives were in jeopardy, or that their actions were necessary to prevent a shooting of one of their fellow troopers," She said.
Officials say a follow-up investigation inside Battles' home found he did have other weapons, including a .22 caliber rifle, second BB gun, a muzzleloader, and crossbow.
A toxicology report also showed Battles had multiple substances in his system when he was killed, including drugs for anti-depression and ADHD, as well as cannabinoids.
VSP top brass say it's hard to guess what would have happened next had the suspect not displayed what troopers thought was a deadly weapon. "These situations are very dynamic, and they are decisions that are made minute by minute as to what you're going to do," said Col. Matt Birmingham.
At least two of the involved troopers have shot suspects in prior cases. Those shootings were also ruled justified. "We have to be scrutinized. These are incredibly difficult situations for the police to deal with. They're incredibly difficult for the police after the fact. And they're unfortunately becoming more common," Birmingham said.
The attorney general's office says their review also found the shooting was justified. Meanwhile, the troopers involved have all since returned to active duty.