Vt. family members mourn Southwest victim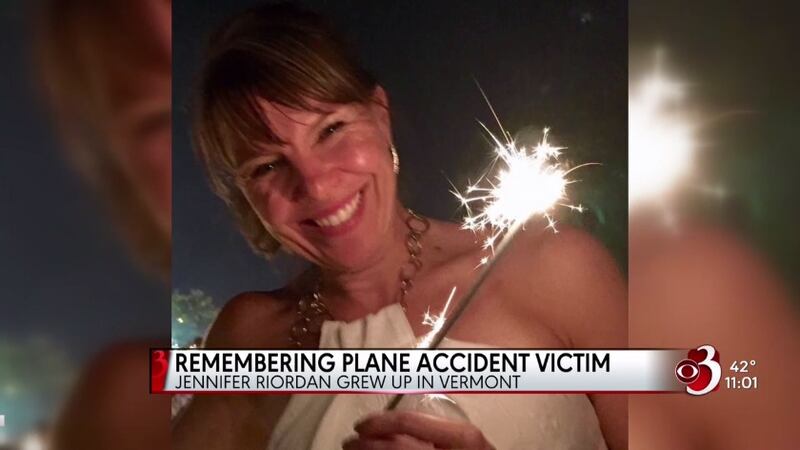 Published: Apr. 18, 2018 at 10:42 PM EDT
A routine flight turned deadly when the engine of a plane exploded, killing Jennifer Riordan, 43, of New Mexico.
Now, family members, like sister-in-law Marianne Riordan, are left with pictures and memories.
"She was just special," Marianne said.
Jennifer was a Vermont native and attended school in the Green Mountains. She graduated from Champlain College before moving out west with her husband and high school sweetheart, Michael Riordan.
"Jennifer always kept in touch with pictures and just kept us abreast, so we felt like we were a part of their family even though they were so far away from us," Marianne said.
She describes her sister-in-law as a loving mother of two with a successful career.
"She was just involved in everything in a huge way and a big way," Marianne said. "Just always giving and fundraising and helping, but still very grounded, because Vermont does that."
Her family is now grappling with the loss of their beloved sister, a mother, and a friend, but they know her legacy will carry on through those she loved the most.
"She was just a beautiful person from the inside and out. And that's just a wonderful gift, just an angel, and now hopefully she's somebody's guardian angel," Marianne said.