Repair work to take 3 weeks for 142-year-old covered bridge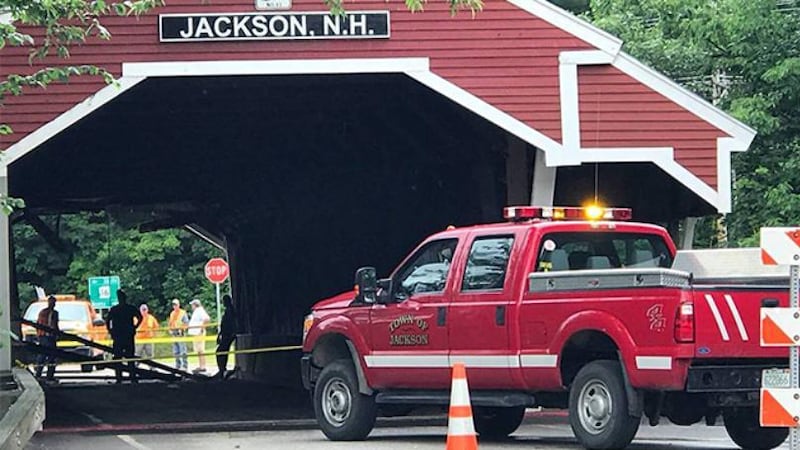 Published: Aug. 27, 2018 at 8:36 AM EDT
A 142-year-old New Hampshire covered bridge is getting some repairs.
Work on the Honeymoon Covered Bridge in Jackson was scheduled to start on Monday. It will take three weeks to complete.
The Department of Transportation says during the repairs, the bridge will be closed to all traffic daily from 7 a.m.to 3:30 p.m. Signs at each end will alert drivers to the closure.
The bridge over the Ellis River will be open to traffic on weekends during the repair time period.
The bridge was damaged by vehicles twice in a month. A minivan crashed into a bridge support and truss on June 30, and a truck damaged the bridge's roof on July 23.
The bridge is 121 feet long and 26.5 feet wide.
(Copyright 2018 The Associated Press. All rights reserved. This material may not be published, broadcast, rewritten or redistributed.)