Rutland police credit falling crime rate with improved drug treatment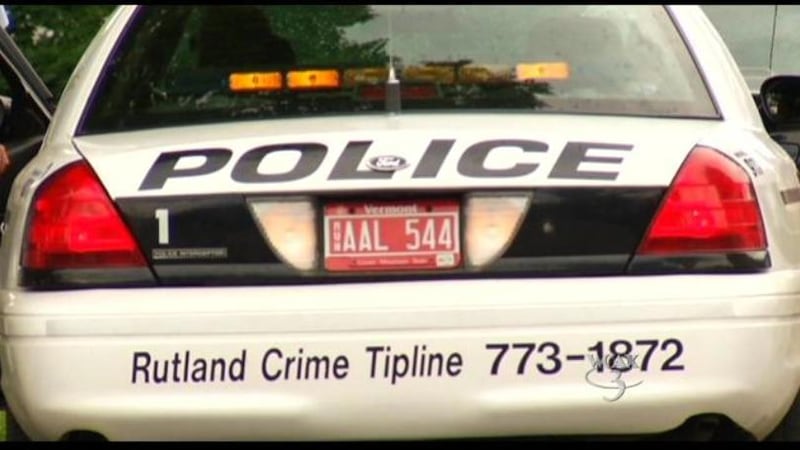 Published: Jan. 15, 2019 at 5:17 PM EST
The City of Rutland has made national headlines over the years for its problems with drug addiction, which often goes hand-in-hand with crime. But a new report shows the city may be turning that reputation around.
The Rutland Police Department started Project Vision five years ago to combat the opioid crisis and the affects it was having on the community. Today, five years later, they're making progress.
"Me and the wife talked about when we retire we want to retire in Vermont," said William Morello, who moved to Rutland two years ago, not knowing the reputation the city had when it came to drugs. But he says he noticed the problem and its effects almost immediately. "They are sick, that is why they are stealing. They will do anything they can to get the drugs."
But new preliminary crime statistics show things are changing for the better.
"2018 was a very good year," said Bradley Goodhale, a crime analyst with the Rutland Police Department.
Over the last year robberies, burglaries, and larcenies are down by double-digit percentages -- in some cases, cut in half from the previous year. And officials say the stats represent a five-year downward trend.
"It does indicate that there is less of a need for people to steal to provide for their habits," Goodhale said.
Project Vision started five years ago to address the opioid issue in Rutland. It focuses coordinating treatment, counseling, and other community services to help users -- who often turn to crime to fuel their habits -- stay out of trouble after they are released from jail.
"We found that if you attach certain problems they have, then their criminality may -- and I not saying everybody. I'm not saying there is no recidivism. There's not people that you are trying to help that get back into using drugs. You are going to have that. But, obviously through the stats and through keeping tabs on what we have been doing over the years, we've seen a positive impact on the community," said Rutland Police Commander David LaChance.
And city officials say that impact spills over into other areas of the city. "Real estate is on the rise. A lot of the vacant housing is now being occupied, being sold, and being put back onto the tax rolls. So, there seems to be a trend all across the city," said Rutland Mayor David Allaire.
It's a trend William Morello says he notices every day working with the homeless to stay busy during his retirement. "The more you help them and put them in situations where they can get rehab, the better," he said.
One stat that is bucking the trend is assaults, including domestic assaults.Those numbers are up slightly, but police say that could be because more people trust the department and are more willing to come forward and report the crimes.