Shuttered skate park plans to reopen in new spot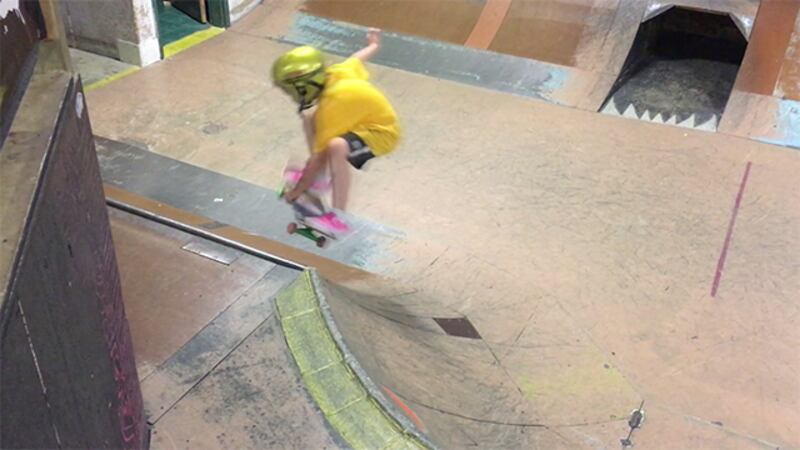 Published: Jan. 1, 2019 at 4:04 PM EST
Arthur Lea, 8, loves skateboarding.
"It's really fun, like learning new tricks and doing new stuff," he said.
He's been doing it since he was 5. So when his favorite spot, Talent Skatepark, closed this past summer, he was devastated.
"Well, I was pretty mad. I was sad," Arthur said.
He wasn't the only one.
"I hit this really, really scary depression. That was my identity and had been my life for 17 years. It was a family as much as it was a business," said Hannah Deene Wood, who owns Talent Skatepark.
Deene Wood says they couldn't afford to stay in their former spot in South Burlington. But once they shut their doors, she started hearing from families like the Leas whose kids learned more than just skateboarding there.
"What that did for him, for his sense of self. It helped with school, with social stuff. And it changed his life in a great way. And I know that he's not alone in that," dad Creston Lea said.
Creston Lea was one of the parents who couldn't bear to see Talent go.
"There's nothing like that around here," he said. "There are certainly sidewalks and municipal skate parks, but Talent really was a home for those kids and that home has been gone."
An idea was born: reopen Talent Skatepark as a nonprofit. The group found a new spot off Industrial Parkway in Burlington but all their ramps and equipment had already been sold.
"We are going to have to start as if we had nothing," Deene Wood said.
While the nonprofit is up and running, there are still a few details that need to be worked out, including which part of the building on the Burton campus the park will actually be located in. She says that will determine how much money they need to raise.
"Two-hundred-thousand dollars to get the whole place built," Deene Wood said.
It's a large number but she's hopeful the new year will bring back old supporters.
"As the snow starts to come and people can't skate outside, they're going to say, 'Oh, I wish, I wish that Talent was open,'" Deene Wood said.
Her New Year's resolution is that they won't have to say that for more than one winter. If fundraising goes well, she hopes to reopen Talent Skatepark this summer.
Its fundraising kickoff is coming up Jan. 12, 5:30-11 p.m. at Arts Riot. There will be music, a comedy show and an unveiling of the new park's design.