The challenge of changing behavior to solve climate change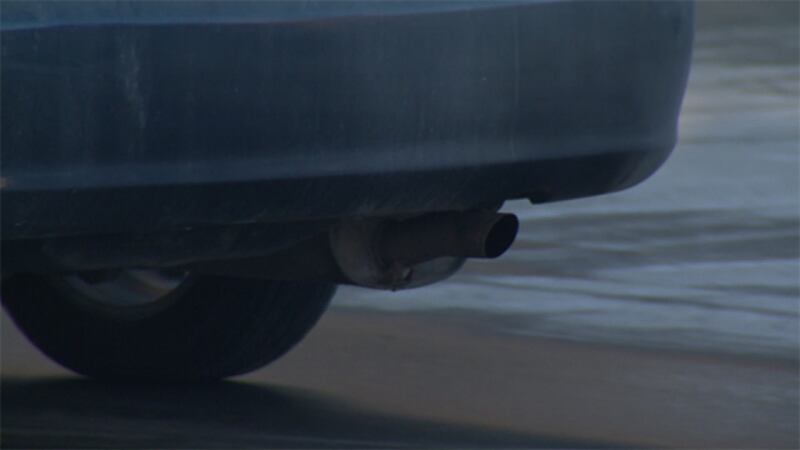 Published: Nov. 29, 2018 at 5:14 PM EST
As celebrities and high-profile progressive figures discuss policy at the Sanders Institute this week, one of the major focuses will likely be climate change. But they and others face the challenge of convincing people about how climate change affects them.
We see report after report coming out warning people about the immediate impacts of climate change. But despite the dire warnings, it's been hard to develop momentum to change policies and habits. Our Cat Viglienzoni found out why it's an uphill battle.
A recent report from the Climate Action Commission showed Vermont's carbon pollution is going up not down.
"All the things that we're doing aren't enough. It's clear that we need to do more as a state," said Bed Edgerly Walsh, the director of the Vermont Public Interest Research Group's Climate and Energy Program.
VPIRG plans to push several climate change priorities when the Legislature starts up next year. Smaller goals, like doubling funding for weatherization or increasing electric vehicle subsidies-- to larger ones, like a carbon tax and a 100 percent renewable energy standard.
But Vermont is a small state. And even if the state enacted policy changes, globally, we wouldn't have much of an impact. So we asked Edgerly Walsh, why do it?
"At the end of the day, it's a lot like recycling. We know that any individual action isn't going to solve the problem of plastic pollution in the world but we all know that we have a responsibility to do our part," he said.
Convincing people of that responsibility, though, especially when it may require changing behavior or tacking on an extra cost, can be a tough sell even when the science shows it's urgent.
"Part of the reason it's generally not an urgent issue is because it's so big and so distant," said Adrian Ivakhiv, a professor of environmental thought and culture at the University of Vermont. "It doesn't affect people on an everyday basis until it does."
And it does with huge hurricanes, stronger storms and more devastating fires. Even Vermonters might notice the smaller impacts, like less predictable planting or recreation seasons or worse ticks and mosquitoes.
"One way to get people there is by making it local and making it personal," Ivakhiv said.
Ivakhiv says to change people's behavior requires scientists and officials to show people more than just reports.
"We're not isolated here," he said.
Ivakhiv agrees that no individual city, state or country can solve the climate crisis on its own. But he says it's worth it for Vermont to enact its own policies because it sets an example.
"You can argue that if we can, we should be taking the lead," he said.
Some of the climate change solutions cost money. We asked how you sell an idea like a carbon tax when people may not want to pay more. Both men said it comes down to showing people how those solutions can also save money both in the short and long term.