Can tiny homes help solve a big problem?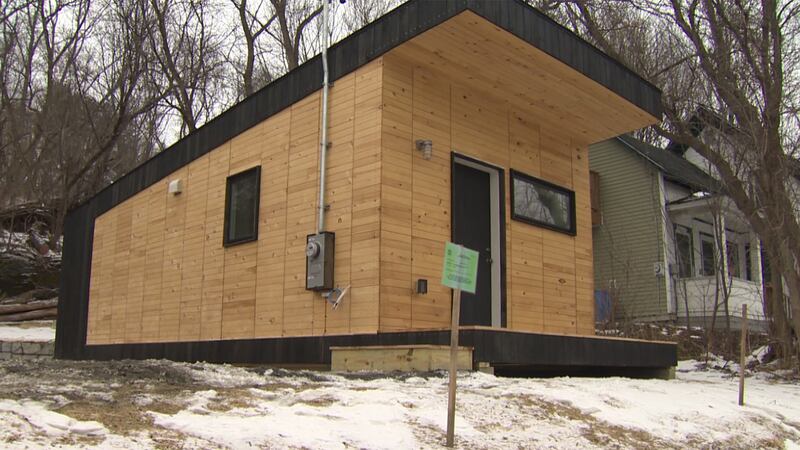 Published: Jan. 14, 2020 at 6:33 AM EST
Solving the homeless problem is complex. It involves creative solutions from a variety of experts. Social and health care workers, architects and building and trades, as well as philanthropic entities, must unite in an effort to house the homeless. Our Lance MacKenzie shows you how a collaborative effort in Central Vermont is finding success.
"What this is really about is the people who need housing," said Mary Moulton, the executive director of Washington County Mental Health Services.
Many of the homeless in our communities experience mental health challenges. And the state provides vouchers to help people through a homeless transition period. However, apartments or hotels are sometimes not the best solution because of shared walls.
"Washington County Mental Health approached us about a need for independent housing for people with mental illness who struggle to thrive in an apartment building," said Eileen Peltier, the executive director of Downstreet Housing and Community Development.
Enter Norwich University's tiny house program. A number of the college's departments-- business, engineering, nursing, architecture and construction management, to name a few-- offered a solution for that portion of the homeless population that requires more independent living.
"There's an ethos among our students," said Aron Temkin, the dean of architecture.
"I think it's great because it gives us something that is bigger than ourselves to do. And we really get a feel to be part of the community," said Jillian Fortunati, a construction management student.
"My goal in life is to create affordable housing. So for me to be a part of this is truly an honor. I really do appreciate the opportunity to have a hand in building this house and help give back to the community, especially since it's given so much to me," said Ronald Mayorga, a construction management student.
Norwich University has developed a tiny house to meet the specialized needs of specific social challenges. It's relocatable to wherever the need is. They call it the LIFT house.
Constructing the LIFT house was such a good experience for the Norwich University students, giving them an opportunity for hands-on learning, the program is taking on a second one. They're calling it LIFT 2.0.
"We're going to be hiring out subcontractors and organizing our undergraduate students to help us build it. We're going to be putting together just about everything on this house," Fortunati said.
"Being able to get out of the classroom and learning hands-on has always been a huge thing for me at least," said Richard Pearce, a graduate architecture student at Norwich.
Pearce values in his work the bond he shares with the community.
"It's bringing joy to so many people and it's cool to be a part of that," he said.
A part of what it takes to solve one of society's greatest challenges.