Williston schools to remain closed Tuesday due to coronavirus concerns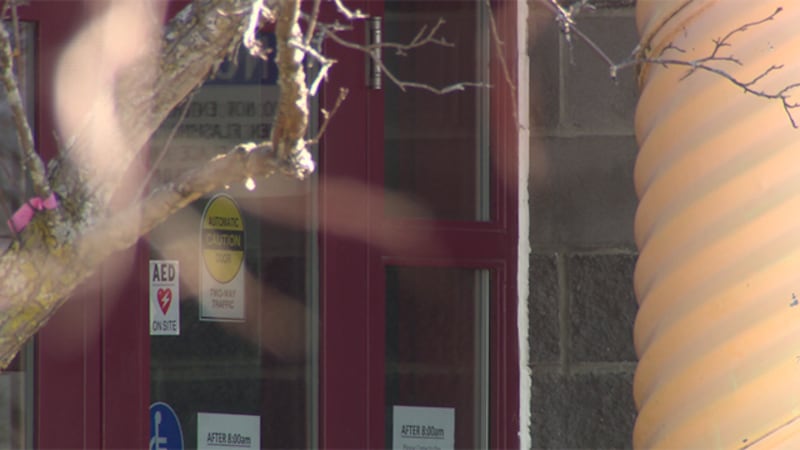 Published: Mar. 9, 2020 at 6:10 AM EDT
Four Vermont schools were closed Monday and two will remain shuttered Tuesday due to concerns about the spread of coronavirus.
On a spring-like day, parents in the Champlain Valley School District woke up to a phone call informing them school was canceled at Allen Brook and Williston Central School.
"They called us at 5:30 this morning," said Megan Porter, a Williston parent.
"At first I was like, 'I don't think it was supposed to snow today,'" said Hannah Christiansen of Williston.
Not a snow day -- the district made the call to close the school after they say a staff member stayed at an out-of-state hotel where other guests had confirmed cases of coronavirus. They say the staff member is self-quarantining at home after sharing that they had some cold symptoms. That closure has also been extended to Tuesday.
Schools were also closed in the Twin Valley School District -- that included the elementary school in Wilmington and the middle and high school in Whitingham. School officials there used Monday to come up with a coronavirus plan and to sanitize buildings and buses. They say school is delayed for two hours there on Tuesday.
"I think it's a little over-cautious, but I think when you are dealing with a large population of people from all over who come to the school to teach and work. you can't help be a little concerned," Christiansen said.
"It's gonna be rough if we gotta stay in for what - two weeks now? If they tell us we have to stay in," Porter said.
Hearing this news, some parents at other schools decided to take their kids out of school themselves.
"We heard about Williston closing and since it borders Richmond, where my kids are, we thought it would be a little bit safer and see what the district is going to respond with before we send them in blindly," said Jennifer Snow of Jericho.
"We really did this in an abundance of caution. We would rather air on the side of caution than not," said Megan Roy, Twin Valley's acting superintendent.
School officials addressed the concern of the virus on Monday afternoon. They would not say any details about the staff member, including their role in the school and who they may have interacted with. "What we can say is the staff person did everything they were supposed to do," Roy said.
She says that school staff is doing deep disinfection of the building -- something more extensive then what normally would happen in the winter. "Our teams are working hard to clean the buildings -- would like a little bit more time to do that," Roy said.
Back at the local playground, parents we spoke to say they are not concerned.
"We are in the open air -- I'm good. We will wash our hands before we have lunch," Porter said.
"Hand sanitizer -- I'll make sure they wash up when they get home," Christiansen said.
The schools in southern Vermont consulted with state officials before closing, but the Vermont Health Department and Agency of Education tell WCAX they found out about Williston's school closure Monday morning after the decision was made. Acting superintendent Megan Roy would only say there is no way to reach the health department and education officials over the weekend.
The health department and state education officials say they are now working together to publish guidance for schools on when to close and encouraging schools to have their own criteria.
Deputy Commissioner of Health Tracy Dolan says they face a balancing act between protecting public health and creating unnecessary disruption. "There's a lot of media about this, it's very concerning, it's new, none of us have immunity. We do have some really clear criteria on who should get tested and I think that will help the public understand what we're looking at," she said.
Dolan says people who've traveled to Japan, China, Italy, Iran South Korea -- and have symptoms -- or people who have been in contact with people with confirmed cases, should get tested for coronavirus. She also says there are people who may have colds in schools or other sicknesses, so it's important to know who should get tested.
The Waits River Valley School is taking extra precautions and closing on Tuesday to disinfect.
The school says they have several staff and students out with flu-like symptoms as well as a viral stomach bug,
Officials say there is a Vermonter with ties to the school being tested for COVID-19 but say they haven't had contact with the school.