UVM Rescue trying out a new app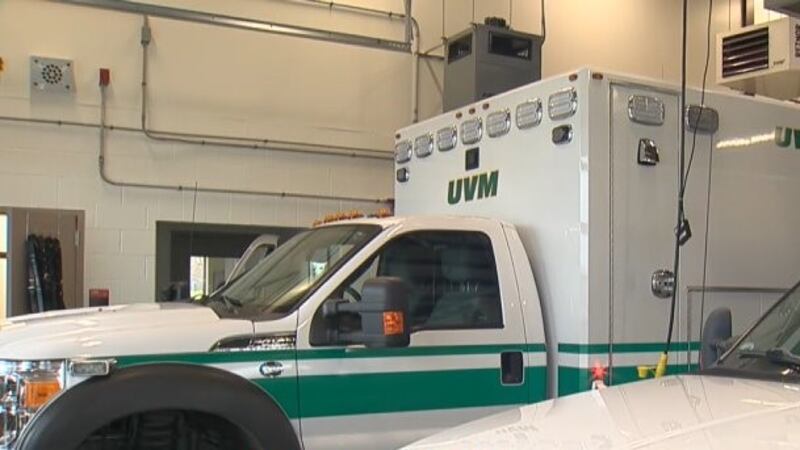 Published: Dec. 18, 2018 at 7:43 AM EST
UVM Rescue and other EMS organizations in Chittenden County are partnering with the UVM Medical Center to try out a new app that can find out what kind of stroke a patient has had.
UVM Rescue is a group of University of Vermont students. When they are not in class, they are out saving lives.
They tell us they respond to about 1,800 calls each year.
We're told the technology isn't something they use as much as they'd like to, for example, the medical ID on someone's phone.
They did say if you have a medical condition it is a good idea to write it somewhere, whether that's on your phone, in your wallet or on the refrigerator.
However, UVM Rescue is partnering with the UVM Medical Center to try out a new stroke app. This app helps UVM Rescue relay information to UVMMC about what kind of stroke the patient has had.
"Basically, I think the idea behind implementing this is so we can identify the severity of a stroke from the field and give the hospital a better idea of what they are dealing with," said Adam Kingsley, director of operations at UVM Rescue.
We're told it's still something they're trying out and it's unclear if it will become a permanent tool.
The rescue squad is also getting a new ambulance which arrives Wednesday. They say it cost about $200,000 and money comes from revenue over the last several years.
For them, one of the most exciting features of the new truck is the power load system. They say this will be safer for everyone because the squad will no longer have to lift patients into the truck.
"With the power load system we can bring it to the truck and all you have to do is press a button and it loads itself into the ambulance and you just push it in, and that's a lot safer for loading and unloading both for patients and providers," said Kingsley.
While the director of UVM Rescue says he's excited for the power load system, he says just having a new truck is enough to make him happy.
He says there are some other new features, but it's nothing patients will notice.