UVM students protest potential change in national transgender policy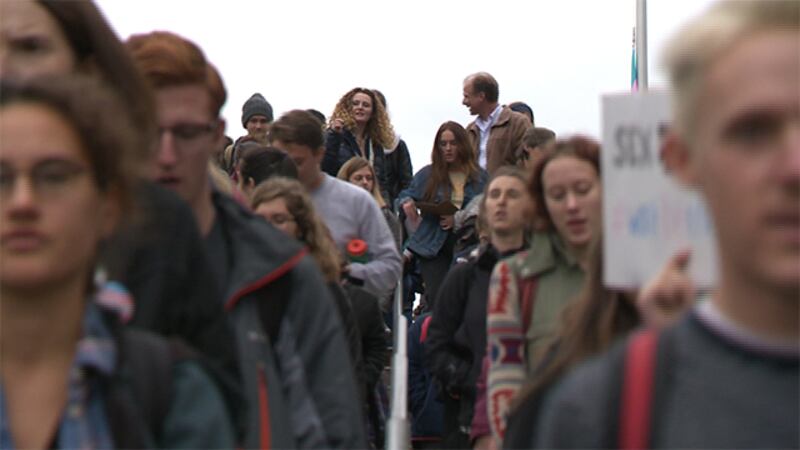 Published: Oct. 29, 2018 at 12:18 PM EDT
Hundreds of University of Vermont students walked out of class Monday to show solidarity with transgender people.
UVM's Queer Student Union organized Monday's rally to raise trans and nonbinary awareness after a New York Times report that the Trump administration is considering narrowly defining gender as a biological and assigned at birth.
Many at the rally say the Trump administration is creating a more threatening country for people who identify as trans or nonbinary.
"In this country, in particular, gender and sex are two things that are conflated. They are considered to be the same thing and that's very much not the case," said Jamie Gay, who attended the rally. "It is erasing the lives and experiences of thousands and thousands of Americans, not even touching on those around the rest of the world."
Protesters are confident the walkout will make a difference in the UVM community and for trans and nonbinary people in Burlington.