Unions picket Vt. GOP fundraiser featuring Scott Walker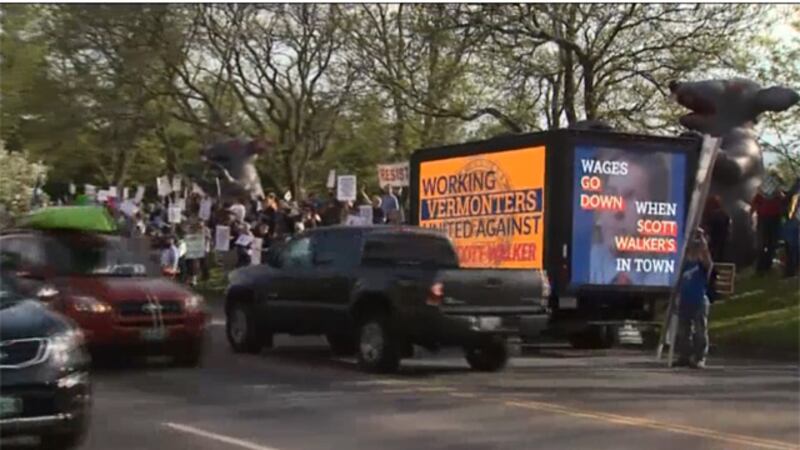 Published: May. 30, 2019 at 11:54 AM EDT
Unions picketed a Vermont Republican Party fundraiser Thursday night featuring former Wisconsin Gov. Scott Walker.
Walker became a controversial figure and the target of unions after proposing a bill that significantly changed the collective bargaining process for public employees in Wisconsin.
About 100 union members marched down Battery Street toward the Hilton hotel where the fundraiser is being held. Others lined the street holding signs.
Gov. Phil Scott planned to attend the event and has said that while he does not share Walker's political ideology, they have a collegial relationship. We caught up with Scott before the fundraiser and here's what he had to say.
"Well, maybe he has a lesson learned in some respects. He lost his last election. He was a two-term governor of Wisconsin. And maybe he'll have some thoughts about what he went through and what maybe he could have done differently," said Scott, R-Vermont. "I think Vermonters know me. You know, I'm pro-choice, always have been. As well, we've had our share of disagreements with the union but there have been times when... we worked together."