Vaping an epidemic in US high schools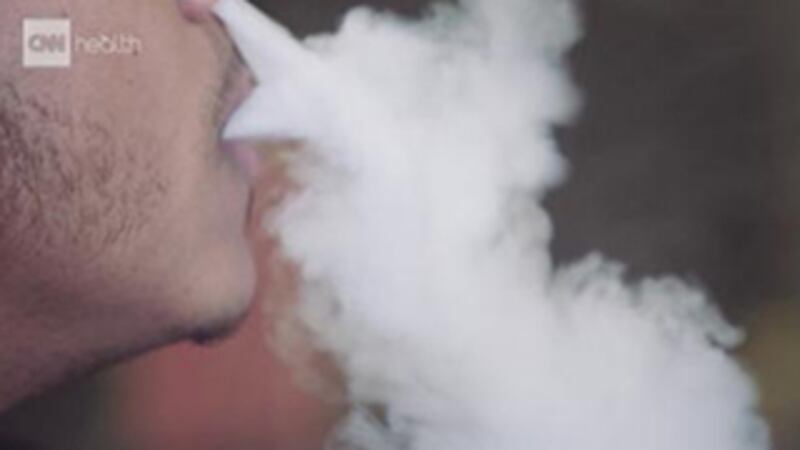 Published: Apr. 6, 2018 at 1:04 PM EDT
While smoking has gone down among teens, overall tobacco use has remained steady. It's because vaping has become so common.
The CDC says more than 2 million U.S. middle and high school students used e-cigarettes or vaping in 2016, and apparently many teens mistakenly think there's no health risk.
In Milford, Connecticut, high school principal Francis Thompson is desperately trying to snuff out a problem teachers are having all across the country. "They'd come in here and you'd have four or five kids at a time congregating, and they'd start to vape," Thompson said.
It's a trend that many parents are not aware of, but e-cigarette use, or 'vaping,' has grown an astonishing 900-percent among high school students in recent years according to the surgeon general. And a 2016 national youth tobacco survey found nearly 1.7 million high school students and 500,000 middle schoolers had used e-cigarettes in just the 30-day period before the survey was taken.
in Wrentham, Massachusetts, assistant vice principal Spencer Christie says he too is overwhelmed by this new and pervasive epidemic. "Now it's moved to students vaping in hallways, students vaping in classrooms," he said. "The most popular form item which is the Juul. And as you can see It looks like a flash drive. It's not, and the kids can just tuck it away when they're done. So."
It's not just the design of these products, critics say all of these flavors also entice kids to start vaping. One study out of Harvard found some of these flavors contain diacetyl, a chemical linked to severe respiratory disease.
"The kids that I talk to believe that there's nothing in there that's dangerous. They don't think there's anything more than water," Thompson said.
It's not water, it's called e-liquid, and when heated by the coil it's changes to an aerosol. Columbia University researchers found the vapor has toxic metals like chromium, nickel, zinc and lead -- and as we know there is no safe level of lead. With very little regulation, people are not fully aware of what they are consuming.
"Youth is deeply concerning to me. We going to be taking some enforcement actions very soon to target companies that we think are marketing products in ways that are deliberately appealing to kids. I am going to be having conversations with some of these companies trying to um, inspire them if i can, to take more corrective actions on their own," said FDA Commissioner Scott Gottlieb.
Don't forget, nicotine is one the most addictive substances out there.
"I think it's the next epidemic among teenagers," Thompson said.