Vermont Senate unanimously approves gun removal bill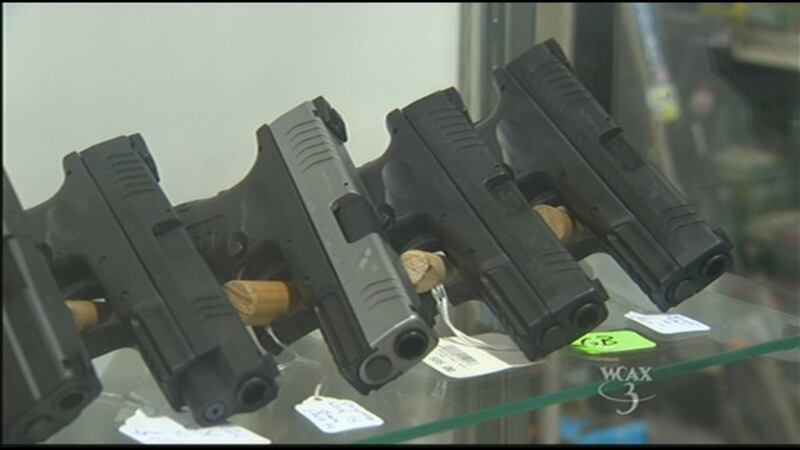 Published: Feb. 28, 2018 at 2:33 PM EST
The Vermont Senate has approved a bill that would allow police to take firearms and explosives from people judged to be an extreme risk to themselves or others. The Fair Haven case brought new urgency to the gun control debate and the measure had wide support from lawmakers, who approved it on a unanimous 30-0 vote.
The sponsor of
didn't think it would even come to a vote. "I never expected it to actually get to the floor, to tell you the truth, when I introduced it," said Senate Judiciary Chair Dick Sears, D-Bennington.
Sears says he wanted to help protect Vermonters. He knew finding consensus would be tough. But that came together quickly after the latest mass shooting, and after Fair Haven teen Jack Sawyer's alleged plot to attack a Vermont school was uncovered. "A young man who at one point talks about a bright future and at another point talks about first killing the resource officer and talks about killing as many students as I can," he said.
Under the bill, law enforcement could seek an extreme risk protection order. If a judge approves it, firearms could initially be seized for fourteen days. After a court hearing, the seizure could extend to 60 days and be renewed with another hearing.
Sen. Randy Brock, R-Franklin County, says he's an NRA member and has an A-plus rating from the group. He praised the bill's inclusiveness. "That's why I support this bill strongly," he said. Brock says it's not a gun bill -- a distinction that helped it win unanimous support. "This is not a gun control law. This is a lunatic control law."
Gov. Phil Scott wanted this bill on his desk by Town Meeting Day. It must still clear the House, so that deadline looks unlikely. But House leaders say they're ready to take it up quickly.
Chris Bradley, President of Vermont Federation of Sportsmen's Clubs, says gun rights groups like his see the value in the bill passed today. "I think any reasonable person, gun owner or not, realizes that there are people who in fact should not have guns," he said.
GunSense Vermont also approves, but sees it as a first step. "It's a really amazing first step for the state of Vermont. I'm really grateful to Sen. Sears for all the work that he did and for all the committee members," said the group's Clai Lasher-Sommers.
Thursday the Senate will debate universal background checks. That's where today's harmony is likely to end, and for debate to become more heated.