Scott extends stay-at-home order to May 15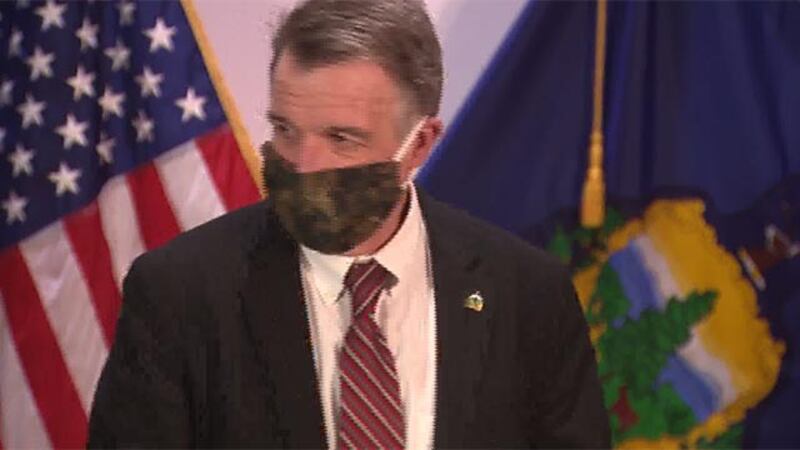 Published: Apr. 10, 2020 at 3:58 AM EDT
Vermont Governor Phil Scott Friday extended his stay-at-home emergency order through May 15. Scott and administration officials shared encouraging news from the latest models that show the state is flattening the curve of the coronavirus at an even faster rate than expected.
Even though the end of the stay-at-home order can't come soon enough for many, Vermonters we spoke to were supportive of the widely anticipated announcement.
"I think it's wonderful because the curve has flattened. And it keeps all of the people who might be at a higher risk safe," said Joe Haller of Williston.
"It's not surprising. I think it's smart. We need to stay proactive as much as possible and we'll see how things play out," said Lauren McTear, of South Burlington.
And that's exactly what the state is going to do. "This situation is very fluid," said Michael Pieciak, the commissioner of the Vermont Department of Financial Regulation. He says new modeling indicates the state's COVID-19 cases are better than even their best models had suggested a week ago. The growth rate has dropped from 15 percent per week to just nine percent this week.
"Last Thursday we indicated that our early analysis pointed to some glimmers of hope," Pieciak said. "Today those glimmers of hope shine brighter."
Still, he warned their data still shows the peak will happen in the next few weeks and that anywhere from a 1,000 to 5,000 Vermonters will test positive for the virus and that hundreds will need hospitalization. But the modeling shows supplies of ventilators, PPE, and hospital beds will be enough if the trend continues. "This news is positive. However, our future is not guaranteed," Pieciak said.
Reporter Cat Viglienzoni: Is there concern that not enough people are getting and recovering from this virus, and that there may be less community immunity down the line for when the virus inevitably comes back, and then we might surge when we're not ready for it?
Gov. Phill Scott: I don't think there's enough data to understand whether we would build up an immunity or not, or whether we could get this again or not.
Vt. Health Commissioner Dr. Mark Levine said the virus will return and containment will be key. "Suppression will hopefully go on for many, many months," he said.
And the Governor said the more successful the state's mitigation efforts, the more it may look to people that the state overreacted. "I'll take the blame and burden for that over the alternative path where we have more deaths than we had predicted," Scott said.
And he indicated while they won't be flipping the on switch in the coming weeks. Some businesses may be able to reopen sooner if the trends continue. "I can't promise that, but that's our intention," Scott said.
The stay-at-home order expires just before Memorial Day, the unofficial summer travel kickoff. We asked if Vermonters could expect to leave the state and not have to quarantine when they come back by then. The governor didn't have an answer to that, or to whether large gatherings like summer weddings would be allowed.
Friday's order did give new guidance to Vermont lodging establishments -- they can now start booking for after June 15.
As of Friday, Vermont health officials reported 679 coronavirus cases in the state and 24 deaths.