Vermont dignitaries kick off $31M Bennington redevelopment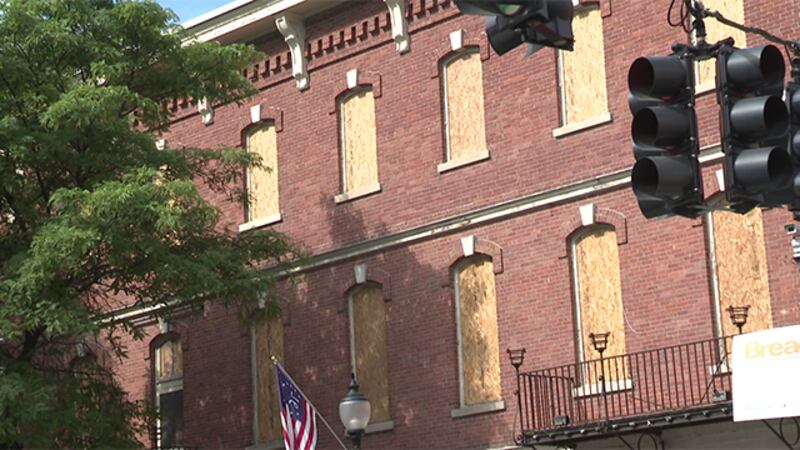 Published: Aug. 7, 2019 at 6:31 AM EDT
A rebirth of an historic block in downtown Bennington is officially underway. State and local leaders broke ground Wednesday on the Putnam Block, a project they say is the most significant piece of rural development currently underway in Vermont and paving the way for economic vitality down the road.
With phase one of the downtown Bennington redevelopment project already underway, it will add 78-thousand square feet of renovated retail and office space, as well as 30 new apartment units.
M&S Development, the developers behind the project, helped bring the Brooks House in Brattleboro back to life several years ago. "We've proven to the market that if you build a nice product, people will pay for that sufficiently. So, people are investing in their properties and more people are living downtown and more people are able to shop and spend money downtown," said the company's Bob Stevens.
"The housing portion is something that shouldn't be lost," said Governor Phil Scott.
A mix of private investment as well as state and federal dollars helped raise the $31 million for the project. Officials say new market tax credits also played a big role.
"Our state, regional, federal partners, everyone had a role in this, and it was really important because it was a little dicey on the funding, to be honest with you," Scott said.
Phase two will incorporate the region's largest employer, Southwestern Vermont Medical Center. That portion of the project will include an urgent care facility, rehab, and a nursing program.
"Recruitment of medical manpower is a big issue for us and having high quality housing that is close to our health system in a vibrant downtown is critical," said the hospital's Tom Dee.
It's also critical for the people already there, including the arts community. At the Oldcastle Theatre right next door, a group of actors is rehearsing.
"It is the most extraordinary thing that has happened in this town since I was born here many years ago," said the theater's Eric Peterson.
Developers have set an ambitious timeline. They hope to have the building ready for occupancy by the end of next year.