Vermont hemp farm says NYPD falsely identified shipment as pot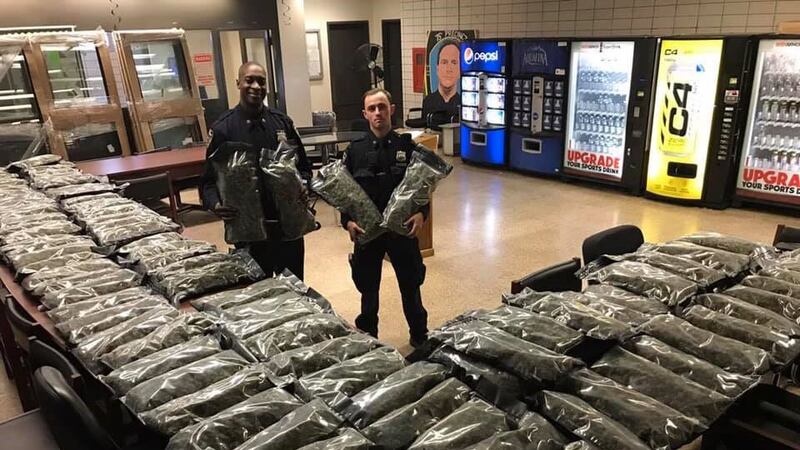 Published: Nov. 6, 2019 at 6:45 AM EST
The owners of a Vermont farm have lawyered up after police in New York City seized their hemp.
New York City police claimed in a Facebook post they seized 106 pounds of marijuana and congratulated the officers who helped in the bust. Police say the buyer faces criminal charges.
"We field tested it as marijuana. We called the individual in and he was placed under arrest and he is currently at the lab at this point to make a final determination on was it hemp. The individual had no bill of laden, justifying its delivery. So this is all part of a ongoing investigation working hand and hand with the DA's office," said Chief Terence Monahan, NYPD.
But the Vermont farm says it's their shipment -- and it's hemp. The Fox Holler Farms in New Haven says they have the documentation to prove it.
This wasn't the first time they shipped the federally compliant crop to a CBD-business owner in New York. The buyer is still facing criminal charges and the investigation is ongoing.
"These are very good buyers, and it's a very long term relationship, and our clients are hoping to maintain that relationship and they want to do everything they can to facilitate this release of this product, and again dropping any criminal charges against the buyer which are completely inappropriate," said the farm's Timothy Fair.
He says they are providing police with proper documentation, test results and licenses. We are also told that Fedex first reported the shipment to police in Williston, but after seeing documentation, officers told Fedex it was a legal shipment.