Vt. ACLU questions police use of drug recognition experts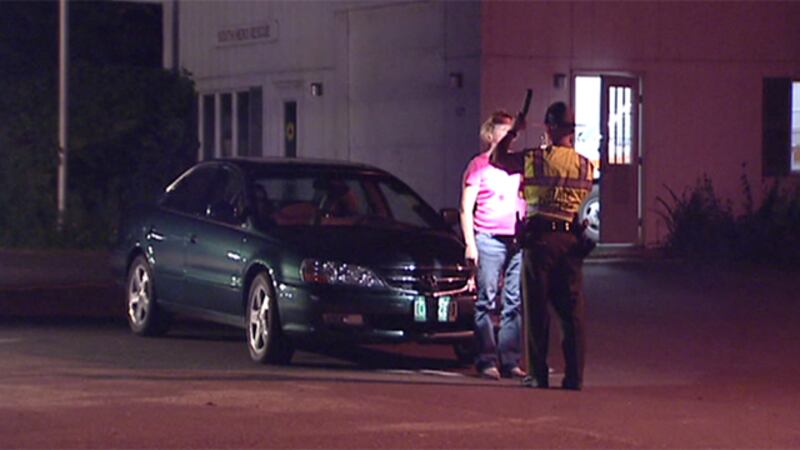 Published: Sep. 19, 2018 at 4:24 PM EDT
With marijuana now legal across Vermont, state police are bumping up their enforcement to keep stoned drivers off the roads. But some say their methods are unreliable.
Vermont State Police are now training nine new drug recognition experts to help identify impaired drivers.
Since July 1, when the marijuana law went into effect, there have been 68 DRE responses. That's compared to 55 last year. Marijuana and opioids make up a majority of these incidents.
As police work to identify those driving while high, some are saying there needs to be more work on how they do their work.
"Marijuana, even when it's legalized, it doesn't necessarily mean it's safe. It's certainly not safe to drive. It is an impairing substance," Vt. State Police Lt. John Flannigan said.
Vermont State Police are still adjusting to legalized marijuana across the state. The agency is training nine new drug recognition experts or DREs to help identify drivers who are high while driving.
"We're really getting better at identifying impairment that's being caused by something other than alcohol, as well as even identifying medical issues," Flannigan said.
DREs use a 12-step test to help determine impairment. Their opinion, in addition to field sobriety tests and blood or saliva results, help to form an overall finding of impairment.
But lawyers with the American Civil Liberties Union of Vermont say they have concerns.
"What we do question is whether drug recognition experts are rigorously trained in methods that have scientific, evidentiary backing and it's just not clear to me that we've reached that point yet," said Lia Ernst of the ACLU of Vermont.
State police leaders say DREs are backed up by evidence, citing several studies, including one completed by Johns Hopkins University.
"Generally, the scientific and medical community supports the program that it uses valid methods and principals and which has also been accepted by the courts overwhelmingly across the country," Flannigan said.
But Ernst says she's seen cases of wrong calls being made by a DRE.
"Even short of a conviction, an arrest and being detained can have really life-altering consequences," Ernst said.
The ACLU also says there are constitutional concerns with DREs, who conduct their tests at a police station or barracks following a traffic stop.
"Law enforcement officers are not permitted to extend a stop to allow a DRE to come in unless the stopping officer has reasonable suspicion that the person is driving impaired," Ernst said. "Based on some transcripts I've read, we're not always seeing that honored."
And while the ACLU believes more research needs to be done on the potential for errors, Flannigan says this is the option they have to keep impaired drivers off the roads.
"We need to make sure we have the resources to respond to any instances where we need to evaluate a potential impaired driver," Flannigan said.
Flannigan says the nine new drug recognition agents will go to Arizona over the weekend for further training.
The ACLU says it does not have any legal action planned to challenge the use of DREs.