Vt. lawmakers to address sexual harassment following April incident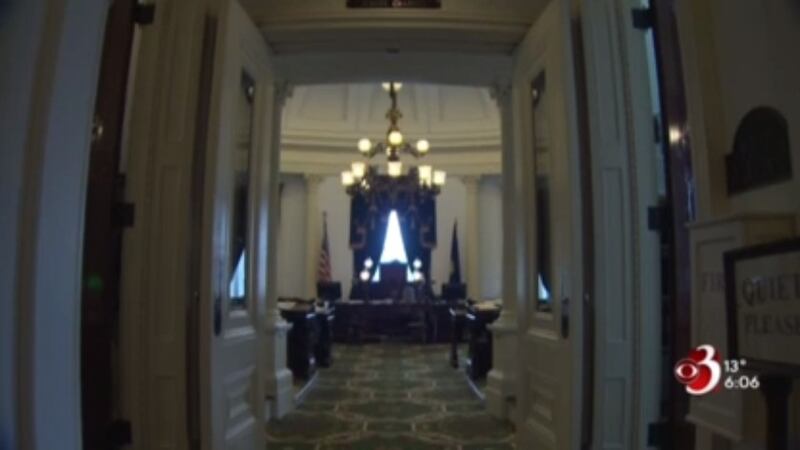 Published: Dec. 14, 2017 at 4:25 PM EST
Legislative leaders say they'll consider changes to sexual harassment policies following an accusation against a senator in April. Accusations against powerful figures in the worlds of entertainment, media and politics are fueling a conversation about sexual harassment under the golden dome.
A member of the Vermont Senate was accused of sexual harassment in April. Senate Majority Leader Becca Balint, R-Windham County, chairs the Senate's five-member sexual harassment panel that hears complaints. "We met with both parties multiple times and the end result -- following the specific rules that we are complying with, under the panel, we followed the rules, we followed the protocol -- and in the end it was resolved," she said.
In the case from April, the accuser and the accused settled the complaint without any formal action taken. It's still not clear if a senator did anything wrong. That's because Senate policies prevent the public from learning more about the investigation.
"I think this is a prime example of us needing to reevaluate what exactly the procedures are," said House Speaker Mitzi Johnson, D-South Hero.
Senate President Pro Tem Tim Ashe, D-Chittenden County, says he is not privy to the details of the case. "I don't know the specifics because I'm not on the panel. I can't really speak to the specific instance. What I will say is that I don't think that there's a member of the Senate who doesn't believe that we all, collectively, have to do a better job of creating the right environment that people deserve to work in," he said.
Johnson says she has first-hand experience with harassment in the Statehouse. "I've been in those situations. I've been in very uncomfortable situations. I've been in situations where I've sought legal advice about is there something that I could do to address this, so I have a really personal interest," she said.
The question for lawmakers now is whether the rules that police their own behavior should should offer more transparency and accountability. Current policy provides plenty of opportunity for lawmakers to avoid having wrongdoing become public.
Johnson says she wants Vermont lawmakers to be the gold standard for sexual harassment prevention and reporting in America. "So that we can take appropriate action and we can make sure that this Statehouse is a welcoming place for everybody to give their best to Vermont."
Both chambers will hold sexual harassment prevention training for members when lawmakers return to the Statehouse early next month.