NH death toll reaches 27; Sununu offers pay bump to some health care workers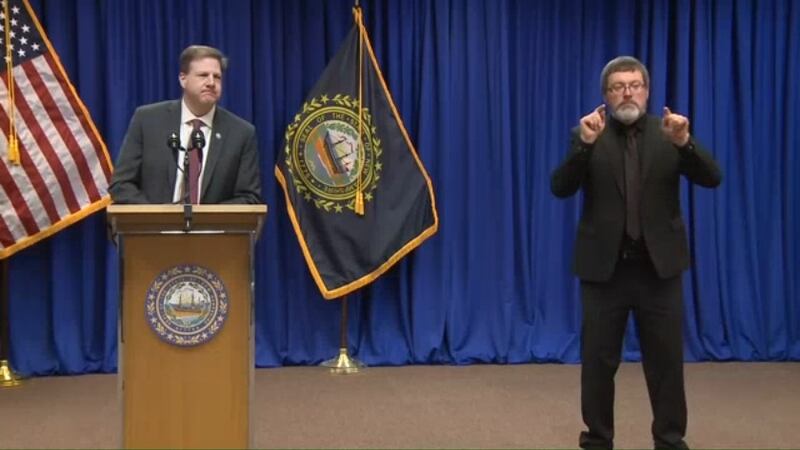 Published: Apr. 14, 2020 at 10:42 AM EDT
New Hampshire Gov. Chris Sununu says a special task force he has created to oversee the spending of billions in federal relief money met over the weekend for the first time.
It comes as New Hampshire health officials Tuesday reported 1,091 coronavirus cases in the state and 27 deaths.
Sununu has established the Governor's Office for Emergency Relief and Recovery, or GOFER, which is tasked with approving applications for aid. Sununu says the bipartisan group has broad authority to spend the CARES Act money since it is in a time of an emergency.
But Democrats, who control both chambers in Concord, said the governor needs their permission to distribute the funds. Sununu Tuesday said that any legal efforts to stop him will just end up hurting New Hampshire residents by taking money away from critical services.
Sununu also announced a new $300 weekly stipend that he hopes will be an incentive to retain frontline staff at Medicaid-funded residential facilities and social services that are experiencing a shortage of workers.
"New Hampshire must strengthen its commitment to this workforce during the emergency. The additional stipend recognizes the crucial role these workers play in our overall public health," Sununu said.
About 25,000 front-line workers will be eligible and can apply for the stipends as soon as Wednesday. New Hampshire is footing the bill right now, but hopes to get reimbursed by the federal government.
Meanwhile, the state's congressional delegation says New Hampshire airports will receive $15.2 million through the federal coronavirus aid package.