What happens when salt levels rise in freshwater lakes?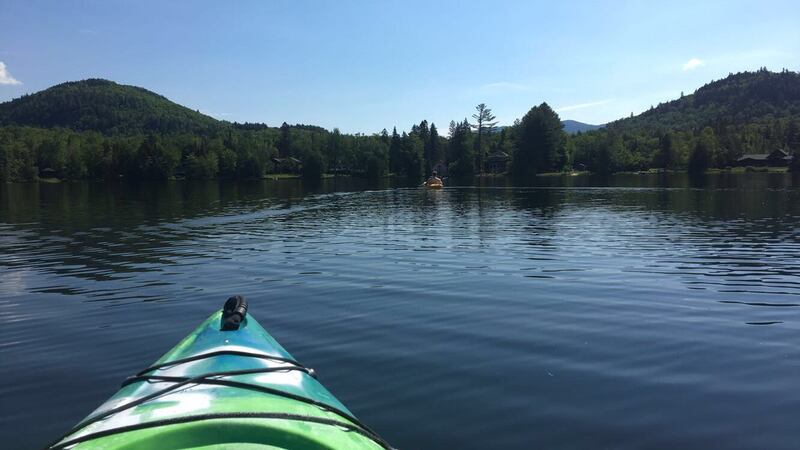 Published: May. 17, 2018 at 4:27 PM EDT
Over the last few years, we've seen the salt levels in Mirror Lake rising. It's not at the point where it's a problem yet but it is a growing concern.
"We see signs that if we don't do something about this, we may have problems with the lake in the future," said Brendan Wiltse of the Ausable River Association.
Salt in freshwater lakes is a growing problem nationwide. Mirror Lake started recording its salt levels in 2015.
"If you look around the lake there are a lot of parking lots, sidewalks and roads that all drain directly into the lake. So as we apply salt in the winter that eventually runs off into Mirror Lake," Wiltse said.
That runoff water is denser than the freshwater in the lake because of the salt. That means the dense saltwater is sitting at the bottom of the lake.
"That prevents the natural turnover and mixing that should be occurring in Mirror Lake," Wiltse explained.
The Ausable River Association says it's still too early in their research to tell how directly impacted the ecosystems in the lake are affected.
"We do know because the lake isn't turning over, that limits the amount of oxygen that can get infused throughout the whole water column, which is important to the health of the fish," Wiltse said.
"Sure, it makes me nervous. You know, the water is a life force. If you add salt to it, you're changing it. The life of this lake is going to change," said Doug Potter, who lives in Keene Valley.
Community members say it's something that needs to be taken care of sooner rather than later
"If I take too much salt, my doctor says your blood pressure is going to go up. Well, if I ignore him, something bad is going to happen. Same analogy," Potter said.
And it is proactively being taken care of by the village, town and its residents.
"Local businesses have really stepped up to support this work and help identify solutions," Wiltse said.
Wiltse says the village and town, as well as local businesses, have reduced their salt use around the lake and switched to a sand-based road treatment for winters.
"We have an opportunity here to keep the lake really healthy and that's what we're focused on," Wiltse said.
The river association says there is no current timeline on when the lake will be salt-free but they hope to have a better idea in the next few years.