What should Burlington do with Memorial Auditorium?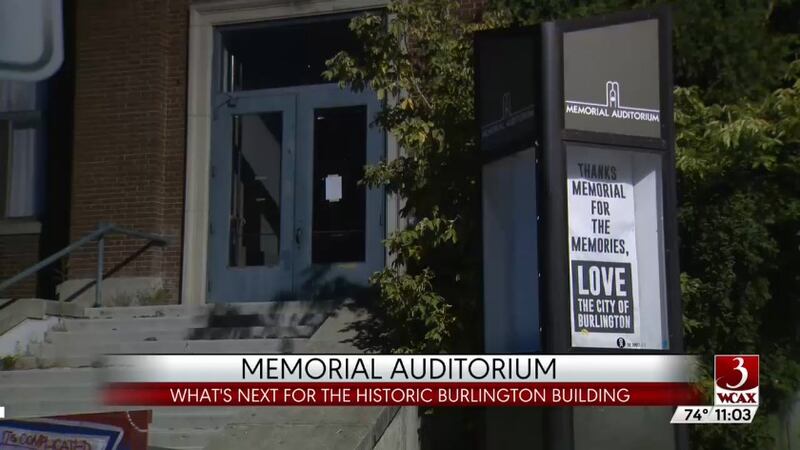 Published: Sep. 26, 2017 at 11:36 PM EDT
A hallmark of downtown Burlington is crumbling.
"We should save it," said Queen City resident Charlie Messing. "We should fix it up."
Memorial Auditorium would cost millions to renovate, but also millions to tear down and rebuild. It's been vacant since last December because its foundation was deemed unstable. But it was very much alive for almost a century before that.
"College fairs, craft fairs, gubernatorial candidate forums," said Carina Driscoll, who lives in Burlington. "There was a child care center there. The Burlington Children's Space started there."
Tuesday, the Neighborhood Planning Assemblies hosted a meeting at City Hall to let community members share their opinions on what should happen to the auditorium.
"If we tear something like Memorial Auditorium down, we'll regret it later," said David Schein, a Burlington resident.
"I'm utterly opposed to selling that property no matter what we do with it," said Rob Backus, who also lives in Burlington.
The building was also home of 242 Main, which was a music venue where residents and visitors enjoyed concerts for decades.
"It's on the city to recognize that serving youth with a special institution like this is something it should continue to do," said James Lockridge of Save 242 Main.
Monday, Mayor Miro Weinberger released a statement saying he will start a process to determine the building's future later this fall. He said in part, "I expect the City to evaluate all proposals on the quality and availability of their proposed public assembly space, how well they preserve the historic building, how the proposed projects will activate this important gateway to our City."
City Councilor David Hartnett says the city neglected to take care of the space for many years, so it would be unfair to pinpoint how exactly it got to its current condition. He's optimistic Weinberger's administration will take action soon.
"I am really hoping within the next 12-24 months, that we have a game plan for the auditorium," said Hartnett.
Multiple city councilors and officials from the Community and Economic Development Office were at the meeting taking note of the comments.