What should you do with the coronavirus stimulus check?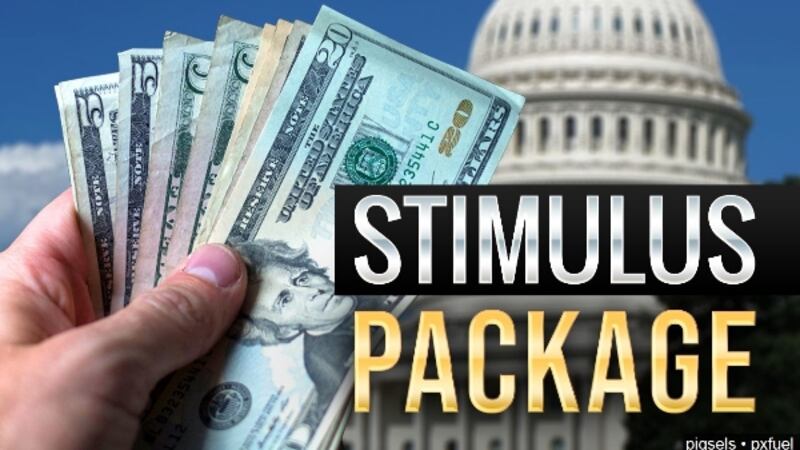 Published: Apr. 13, 2020 at 4:49 AM EDT
The first wave of coronavirus federal relief money is out, and you could see the $1,200 boost in your bank account soon.
Since the outbreak started to impact our state's economy in mid-March, more than 70,000 Vermonters have filed unemployment claims. That's an estimated 20 percent of the state's population struggling to get by.
One Day In July President Dan Cunningham says stimulus checks will be a valuable resource for both those who have lost jobs and those who have lost income, as long as it's spent and saved responsibly.
"Twelve-hundred dollars is meaningful, especially in a period when people are trying to patch through," said Cunningham.
He stresses that barely anyone alive today has seen an economic shutdown like this, which he says is only akin to the Great Depression. He says our country may not bounce back right away. Instead, we could see a gradual recovery over years.
"If you look at the history of financial crises, very often people think they're going to be over early, and it's quite often they could go on for a long time," said Cunningham.
The longer the collapse goes, the harder it is for businesses and families to stay afloat. Cunningham says it's impossible to predict market fluctuations.
That's why he suggests focusing on the funds you can control, like your savings and checking account. Take care of your basics first. If you have funds leftover, he highly recommends reserving some of the cash, not investing.
"If you're looking at things like electricity and food, I would definitely not be using that money for things like stocks and the market. I mean that's a really risky bet. I would not do that," said Cunningham.
Cunningham says if you prioritize payments, chipping away at your bills even if you can't pay them in their entirety, the collection companies will recognize your effort and potentially be more forgiving down the line.
Communication during these times is key because soon banks will come knocking as they lose exponential amounts of money every day.
"We are in extremely choppy waters and trying to create some buffer for yourself is important," he said.
If you do have extra cash in your pocket, Cunningham suggests supporting small businesses, not Jeff Bezos. Rather than stocking up on Amazon products, he says get a couple of meals a week from local restaurants because that's what'll help keep the economy moving.