Woman shares stories of horrific abuse at Vermont orphanage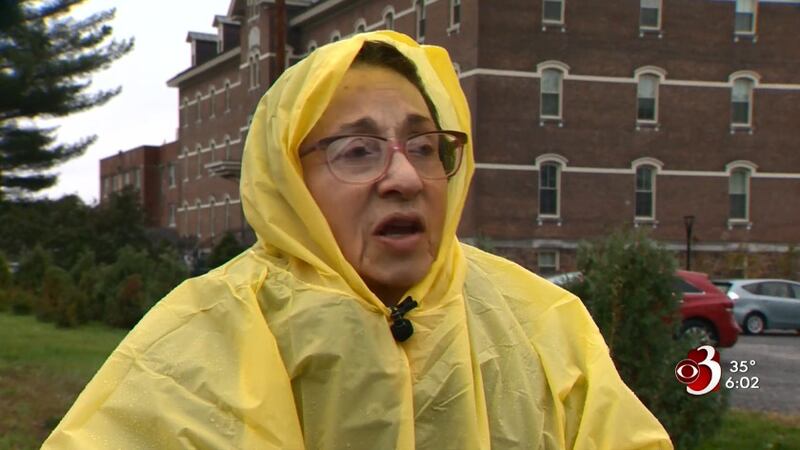 Published: Oct. 25, 2018 at 6:08 PM EDT
WCAX News has an exclusive interview with an elderly woman 70 years after she left St. Joseph's Orphanage in Burlington, where she claims nuns physically and mentally abused her and other children.
Burlington's Roman Catholic Diocese is waiving all nondisclosure agreements signed with the church, opening the door for victims to come forward with their stories. Bishop Christopher Coyne says the decision comes as authorities investigate allegations of abuse-- and even murder-- at the now-shuttered orphanage.
That decision inspired this victim to talk to our Dom Amato. Patricia Yandow told Dom she remembers many cases of abuse inside the building. Their conversation about her time there brought her to tears. But she says after they spoke, it felt like a weight had finally been lifted off her shoulders.
"It was a living hell for a lot of us," Patricia Yandow said.
Yandow says her childhood resembled a horror movie.
"Here they were supposed to be doing the will of God and everything else, and here they're the doing the work of the devil," she said.
Yandow, her brother and sister were dropped off at St. Joseph's Orphanage in Burlington in the late 1930s after their mother walked out on her family. Their father was overwhelmed with all three kids younger than 5.
Memories of alleged abuse flood back as Yandow pores over old photos at the orphanage. She recalls being forced to spend the night outside on a balcony when nuns thought she was misbehaving.
"In thunder, lightning-- it didn't matter. You had to stay out there all night," Yandow said.
She says she witnessed nuns physically abusing children.
"They'd slam your head against the blackboard, the desk, the floor, anything they could hit your head on," she said.
Yandow says her nose was broken twice and she remembers being hit with steel-edged rulers until she bled. She describes a life of slave labor for the boys and girls who lived there.
"A lot of the kids got sick and everything else and, you know, they needed a doctor; they needed to go to the hospital. They didn't let them go... and they died," Yandow said.
But one memory haunts her the most.
"Oh... I can still see that baby," she said.
A nun in one of the nurseries abusing an infant.
"If the baby either wet or dirtied while she was changing them, she would pick them up by their feet and she would whack them so hard and then the hand went over the nose and the mouth," Yandow said.
Yandow told our Dom Amato she never knew why the children were abused.
"There was no reasoning why whatsoever," she said. "I mean, it didn't only happen to me, it happened to a lot of the other girls."
Yandow left the orphanage in June 1949, about a decade after she arrived. She says there was one thing she had to do to free herself from the trauma.
"What you do is you gotta forgive yourself for wishing whatever they did to you happens to them," she said.
Yandow says she can finally sleep well at night knowing her story is out there.
The Burlington Catholic Diocese says they are fully cooperating with the investigation into abuse allegations.